Want the data on what your Users and Groups Training Activities? Run an Activity Report! This article will cover the process of running reports in the LMS.
How to Run an Activity Report
1. Click "Reports" from the from Navigation menu.
You'll then see what's pictured below. Notice the two main options on the left - Activity Report and Overview Reports.
Activity Reports - This is where you can run comprehensive reports supporting course completions, enrollments, user activity, certificated awarded, and much more. This is the most used area of the reporting features.
Overview Reports - This is where you can run a summary report for a specific group, retrieve a list of users and/or list of users within a group.


Generating a New Report
Click "New Report" from the menu on the left (pictured above).
Fill in the pararmeters of you Report
1. Select a time frame for your report.

2. Select who you would like to include in the report.

3. Select the user status of the people included in the report.

4. Add or Filter Group Administrators from the Group Reports

5. Select the type of report data you would like your report to include.
Below the image is a more detailed explanation of each option.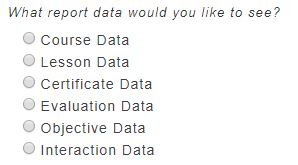 Course Data: covers the User and their Overall Enrollment Status.

'Enrolled'
'Completed'
'Overdue'
"Expired'

Lesson Data: Covers the status of the individual lessons within each Course Enrollment.

'Not Started' User Has not opened the Lesson yet
'In Progress' User has opened the lesson, and is working.
'Completed' - User has satisfied all metrics for completion.

Can be further divided into 'Passed' / 'Failed' if the lesson is scorable.

Certificate Data: shows Certificates earned by User for completed Courses

Certificates must be assigned to the Course at the time of completion to be earned

Evaluation Data: If you have a Evaluation Level 1 SCORM Lesson, its captured data can be found here.
Objective Data: If your SCORM lessons have built in Objective data, then completed and captured Objective data can be found here
Interaction Data: User submissions in learning objects can be retrieved with this Report


Tortal built Exams/Assessments
Checklist Learning Object Uploads/ Signature Captures/ Feedback
Tortal Surveys
6. Select your Courses/ Lessons/ Certificates/Interactions to be reported on.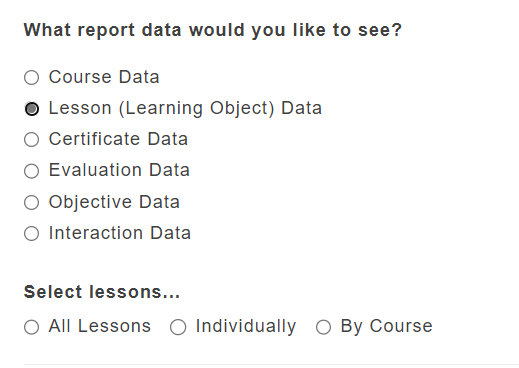 7.Select your target Course/ Lesson status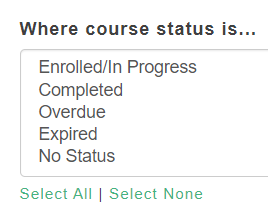 8. Save Report and/or Share Report with other Group Administrators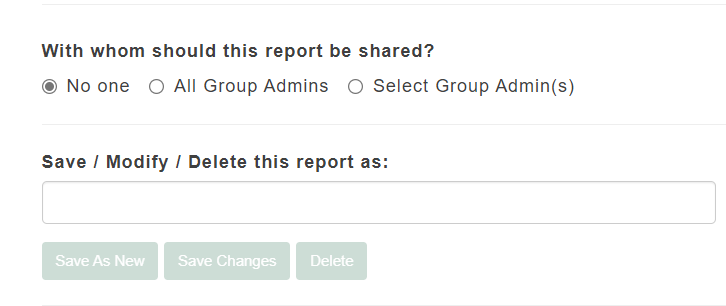 9. Click Generate

Report will popup in a new window.