The Training Calendar is a feature that displays upcoming ILT sessions, due and expiring enrollments for a learner. When enabled, the calendar is displayed on the Training and My Information pages. See image below.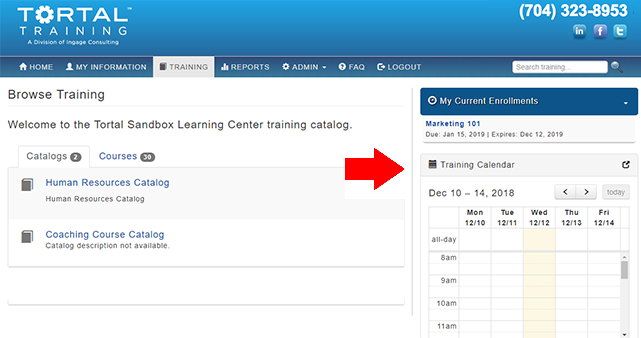 In the example below, the learner is enrolled in a course titled "Marketing 101." The enrollment has a due date of January 15, 2019. See image below. When the information bubble is clicked, the learner is redirected to the course details page, where they may review the details of their enrollment and access included learning objects to complete the enrollment.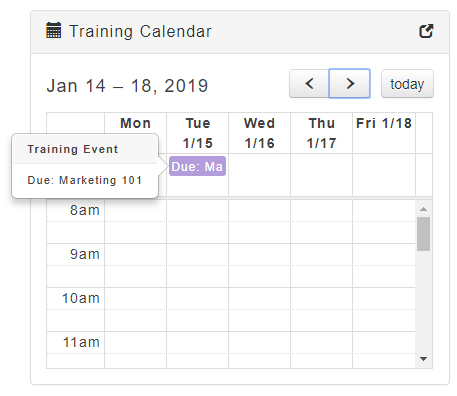 How to enable or disable the Training Calendar.
This option is only available to super administrators and users with permissions to configure course catalogs. When logged in, select "Build Course Catalog & Layout" from the admin menu.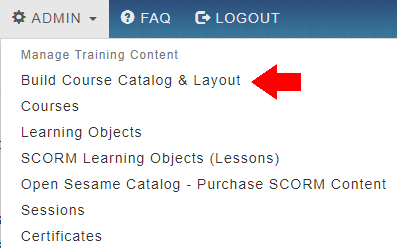 Select "Configure Options", then click the next button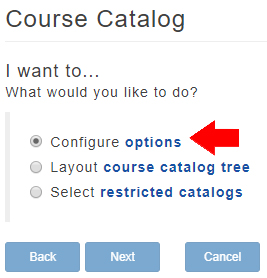 In the example below, the Training Calendar is enabled. When the button is green (ON) the calendar is enabled. When the button is gray (OFF) the calendar is disabled. Click ON or OFF to toggle options. Click the "Save" button when finished.