This article covers how to add a new group within the Learning Management System.
Please Note: This function is only available to people with administrative permissions.
HOW TO CREATE A NEW GROUP IN THE LMS
Select "More Group Actions" from the admin menu within the main navigation bar of your LMS.

Select "Add a new group". Click the next button.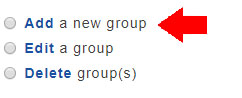 Enter the name for the new group.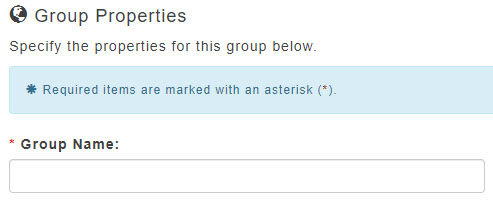 Select if the new group is a role. A role works very much like a group, but is intended specifically for various positions at a company, like Customer Service Representative, Store Manager, District Manager, etc. With using catalogs, you can assign specific training to specific roles. Ask your company's LMS administrator if you are not sure if the new group should be a role or not.
Select your email notification settings for the new group. See image below. Click the next button when ready.

Add your learners to the new group by selecting them from the box on the left then moving them to the box on the right. Please note: You can search for active learners, disabled learners, or both. When all desired group members are in the box on the right, click the finish button.
You are done creating the new group.