Have you found yourself in a situation, where two (or more) accounts have been created for the same user?
No need to worry, We've got a tool for that!
***VERY IMPORTANT TO NOTE:
- This is not a default feature. It is available on request and only if approved by your organization's primary Point of Contact.
- Merging can't be undone. Ever.
- To request access, have your Super Administrator complete & submit a Support ticket here: support@tortal.com
- Report All accounts deleted by Merge to your Group Administrator. Accounts must be manually re-created and have all relevant course work approved & reenrolled by your Group Administrator.
- Tortal is not responsible for restoration of accounts removed by Merge.
How to Merge User accounts
Merging user accounts using the Merge option is very straightforward.
1. User the Merge Users Wizard
From the main Navbar, follow: Admin >> Users (Sidebar) >> Merge Users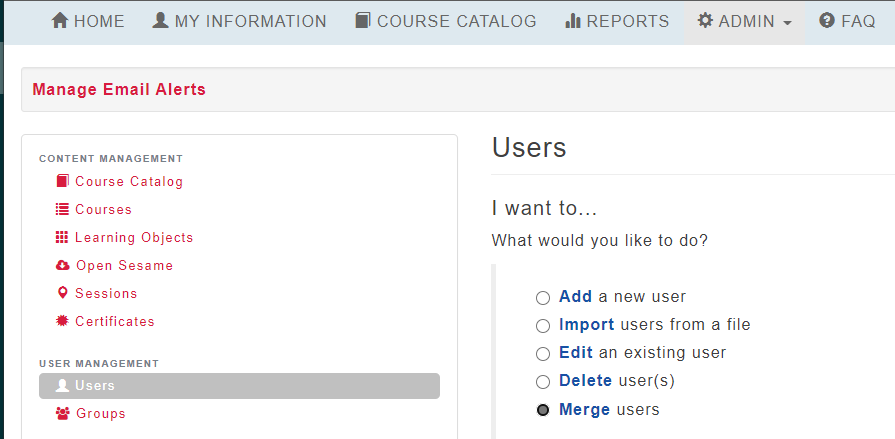 2. Select the user accounts you wish to KEEP
Select 2 or more user(s) you would like to merge, then click the Next button to continue.
To select multiple Users: Hold down the Ctrl key, and click to make your selection.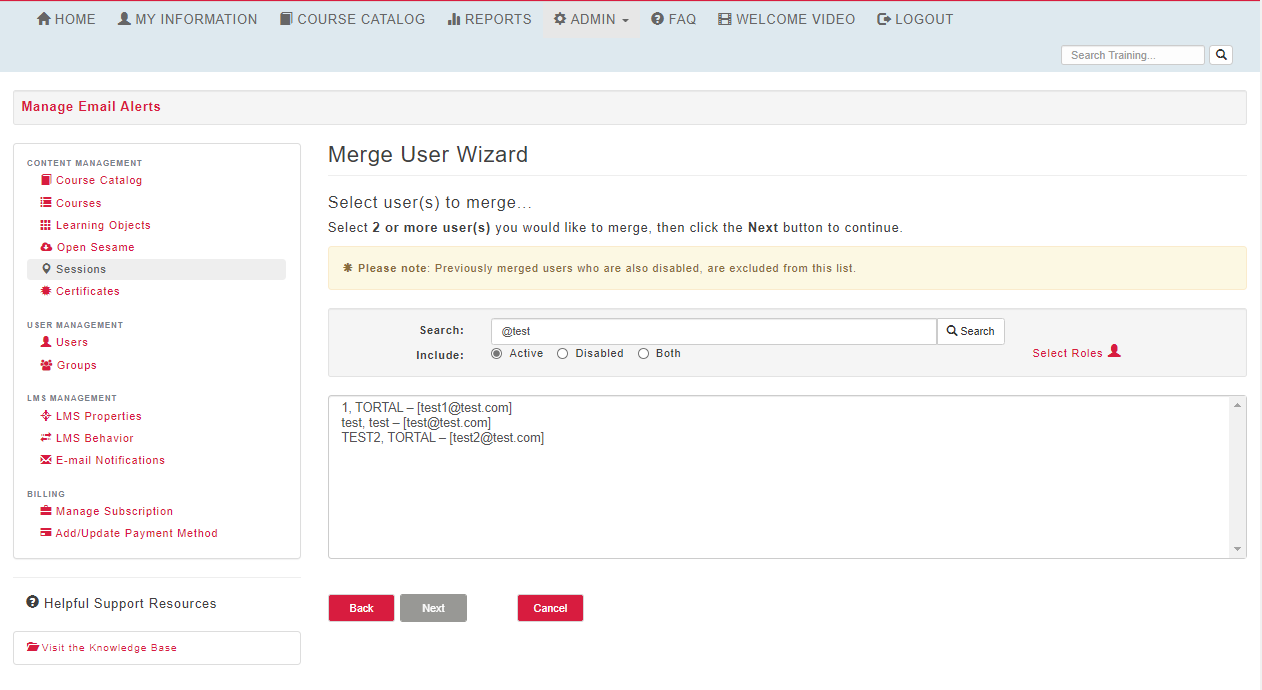 3. Select the User Account you wish to merge INTO
***REMINDER: ALL OTHER ACCOUNTS WILL BE PERMANENTLY DELETED.
Check

,next to the account you'd like to keep .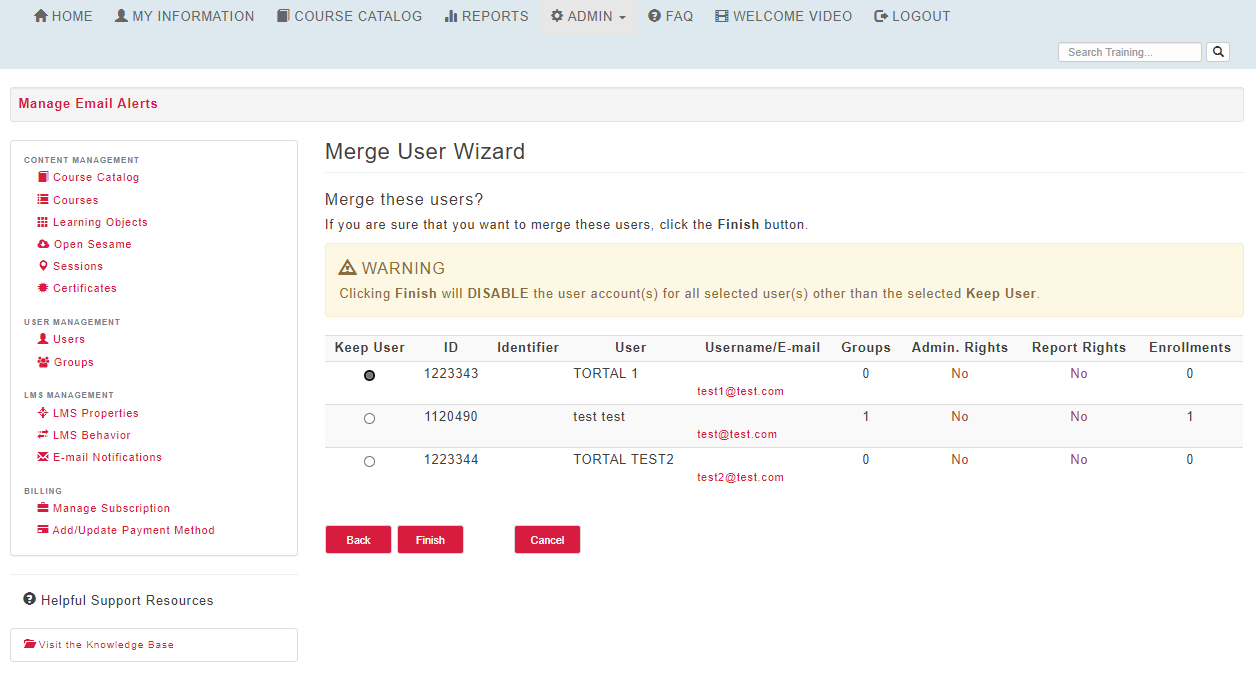 Click

to complete the merge


4. Review your Changes
You may review your changes on the following page.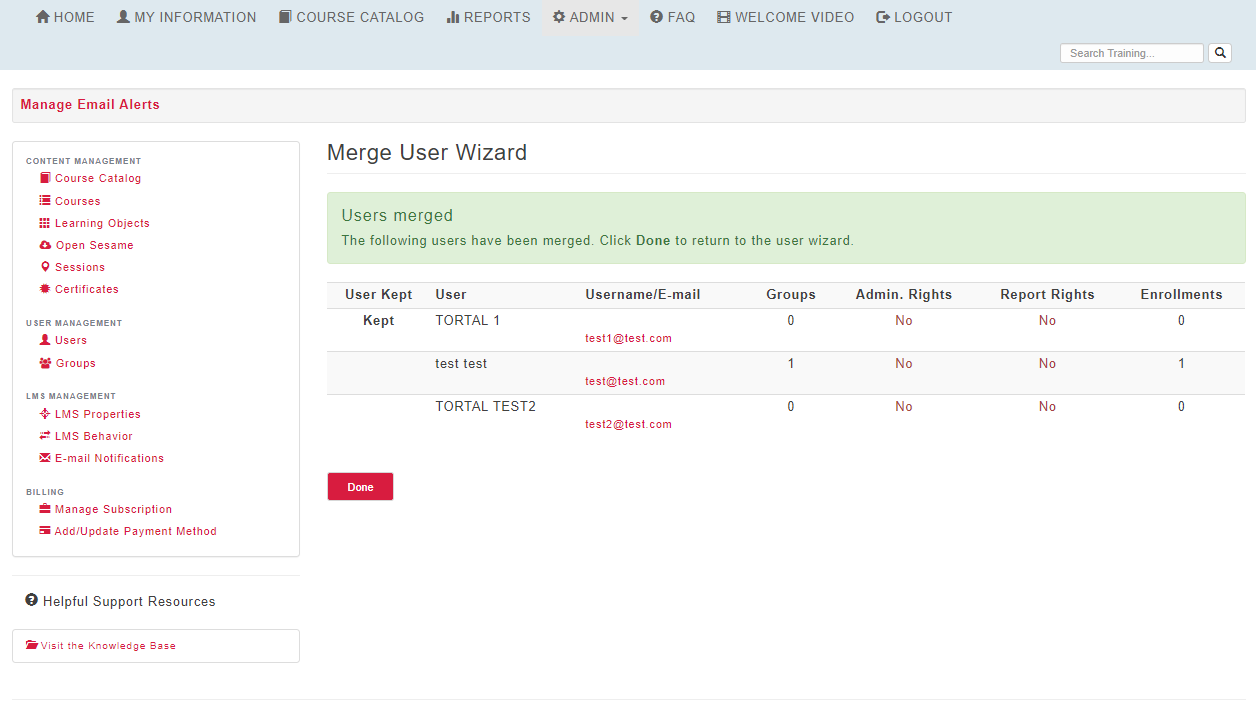 ***REMINDER: ALL MERGE CHANGES ARE PERMANENT.