Looking to add Live Training classes via Zoom?
Let Tortal bring the classroom experience to your learners with the Instructor-Led Training Learning Object.
Zoom Training is easy to do with the Tortal LMS. We use Learning Objects called Instructor Led Trainings (ILT) to set up this type of Learning environment. Setting up an ILT Learning Object with Zoom takes a few more steps than a video or SCORM Lesson, but is overall a very straightforward and rewarding process.
How to Create an Instructor Led Training Learning Object with a Zoom meeting.
Step 1. Create your ILT Learning Object
The Instructor Led Training Learning Object is the Container which holds all of your related Sessions for that Specific Lesson.
a. Use the Create New ILT Lesson Wizard
Found here: Admin >> Learning Objects (Sidebar) >> Instructor Led Training

a. Fill in the details about your ILT, then click

Step 2. Create & Schedule your Sessions
After you create the ILT Learning Object to hold your Zoom sessions, its time to schedule your actual sessions.
a. Schedule your meetings in Zoom
Gather your meeting room IDs for your classes. Zoom Meeting links look like this :
https://zoom.us/<<UNIQUE IDENTIFIER>>>


b. Create your Sessions:
Use the "Add Session Wizard" found here: Admin >> Sessions >> Add New Session


​


Select the ILT Lesson you want to add the Sessions to, then click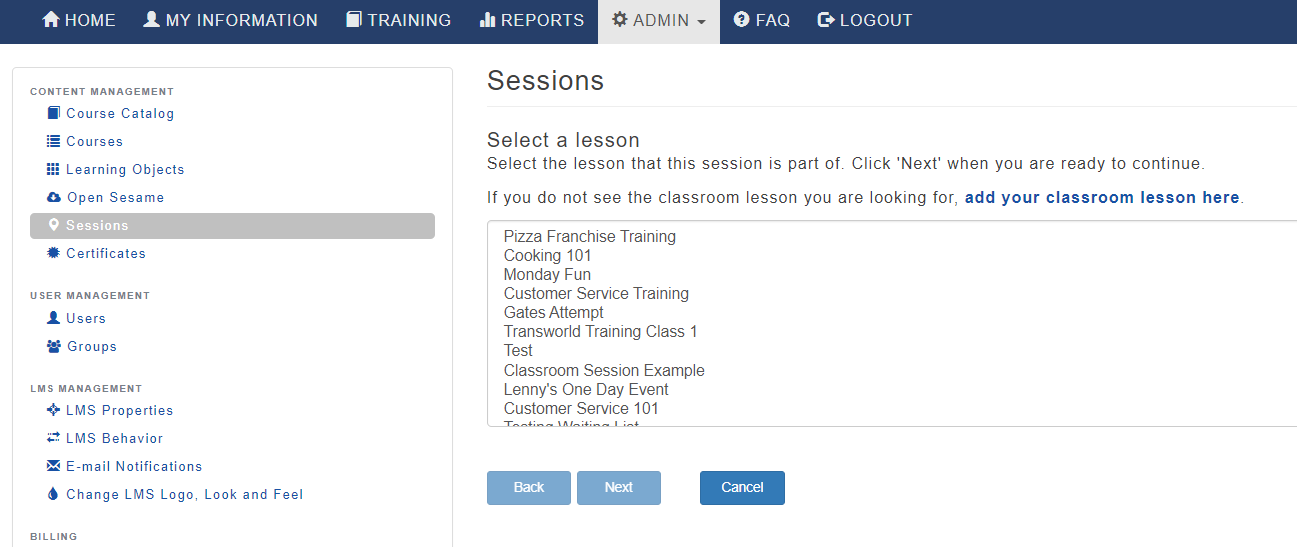 Fill in your session properties, noting that your Zoom link will go in the box Labelled "Zoom Link", then click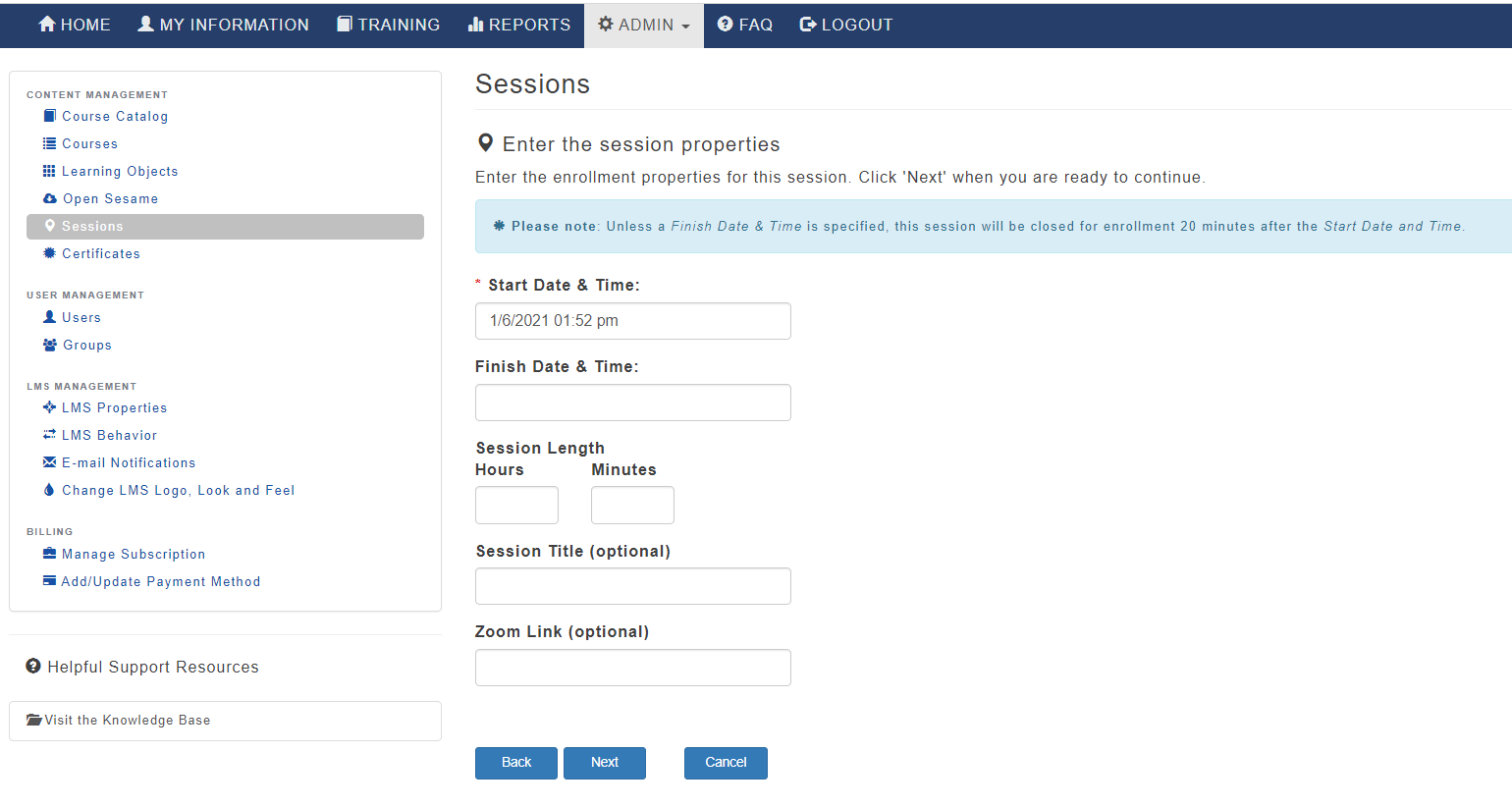 Continue editing your Session options
You may designate a contact person, or expert for the Session.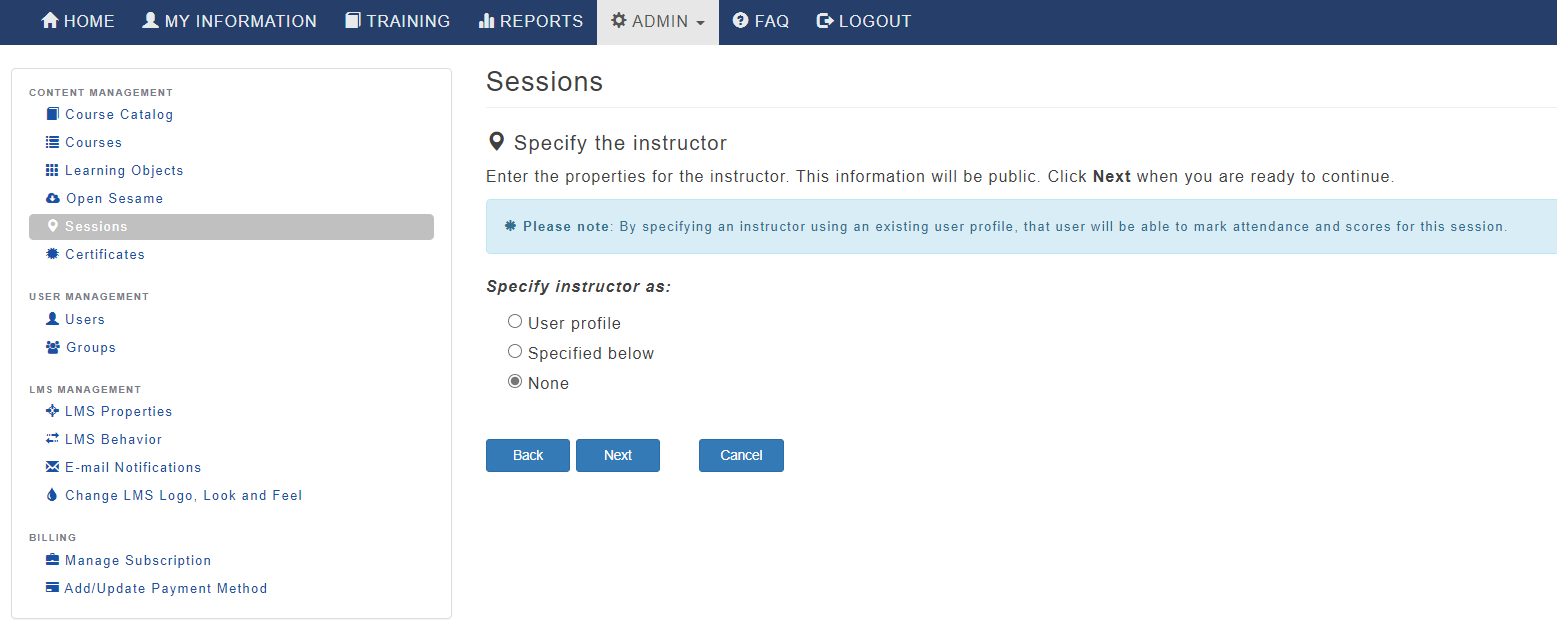 Tortal can integrate with Webex for greater tracking and recording functionality (this is optional). Please contact sales@tortal.net to learn more, or Click

to continue.

Finish your setup with any additional Learner facing information. Click

.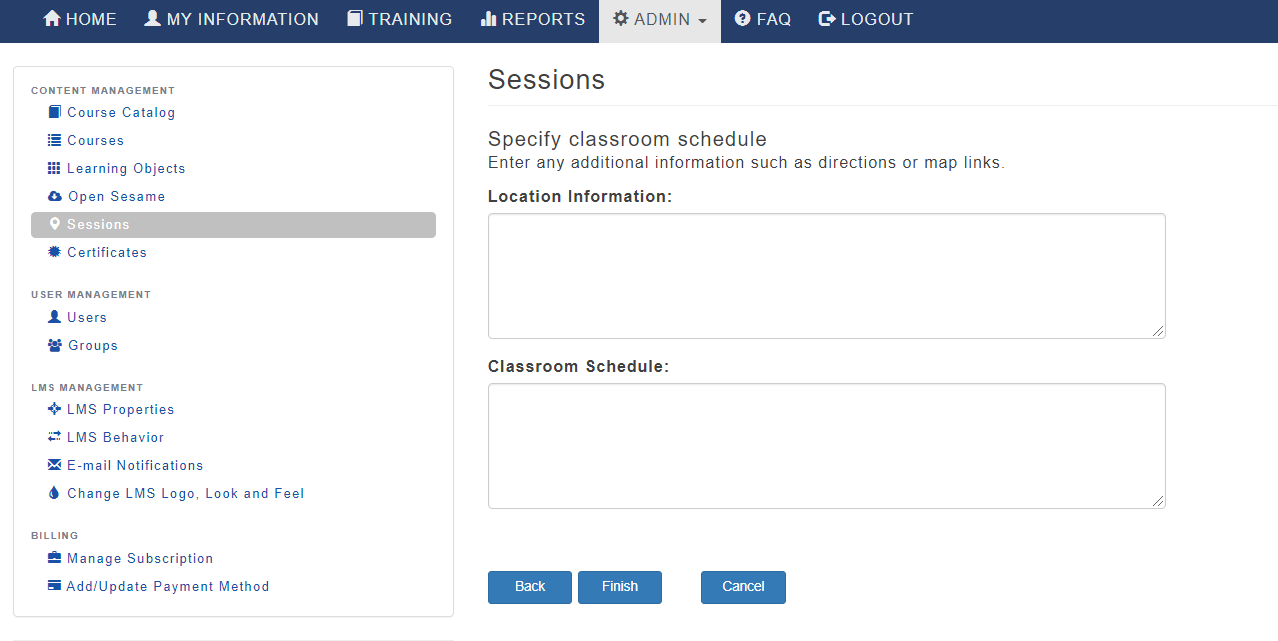 Step 3. Add your new ILT Learning Object to a Course
a. Create or Edit your Course
The Add or Edit Course Wizard can be found here: Admin >> Courses >> Edit Course


Please see this Walkthrough on Course Creation for more in depth training:
Course Authoring Tool Webinar
​
Step 4. Enroll Users into the Course & Sessions
a. Enroll Users in to a Course
Use the Enroll Users in Course Wizard found here:
Admin >> Users >> Course Enrollment >> Enroll Users in a Course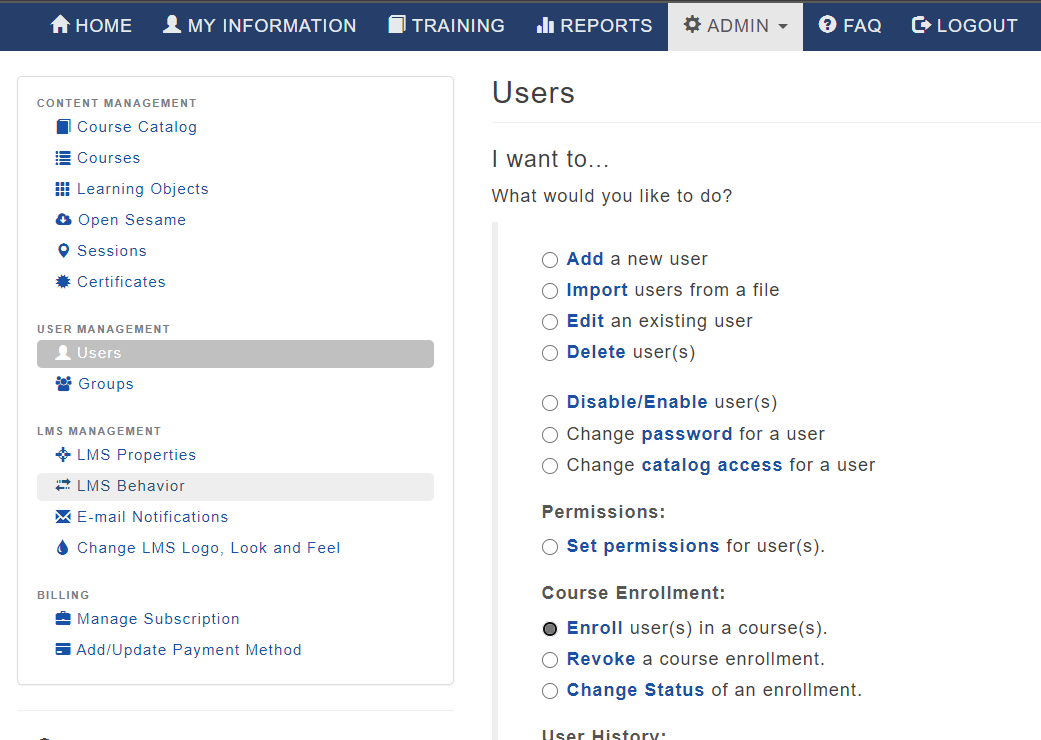 Please review the following articles for more in depth training on Course Enrollments:
How to enroll a learner into a course.
b. Enroll Users in Sessions
You will be prompted to Enroll your Users into a Session for any ILT Learning Objects in your Course.
This can be done using the Assign Users to Session Wizard found:
Admin >> Sessions (Sidebar) >> Assign Users to Session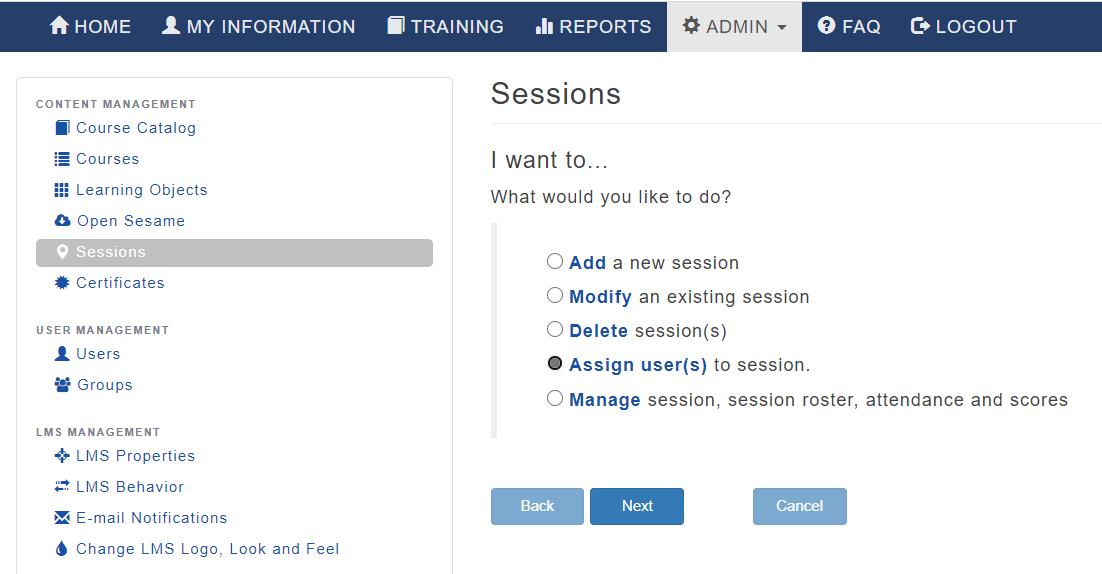 Please see the following article for more information on enrolling Users into Sessions:
How to Enroll Learners into a Session
Following these steps will get your Instructor-Led Training Lessons up and running! Giving your learners access to a live teaching environment to elevate the value of your service.


***DISCLAIMER ***
Tortal is not responsible for information inherent to or actions taken within Zoom, or any other 3rd party video conferencing software.