Effective group management is a key skill in maximizing your Tortal LMS. Fortunately, we make this process easy and straight forward, by utilizing the Edit Groups Wizard.
Edit a Group Wizard
1. Navigate to the Edit Groups Wizard
The Edit Groups Wizard is located under the Admin Page >> Manage Users >> Manage Groups >> Edit a group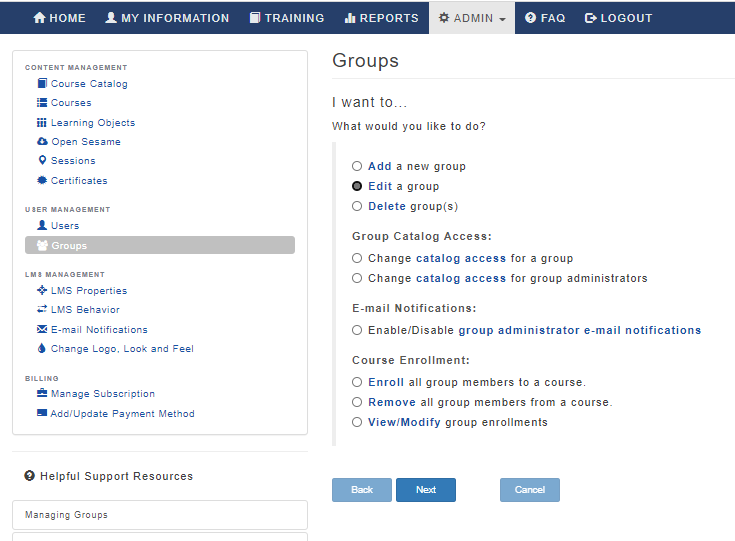 2. Select your Group to Edit
You may scroll through the list of Groups in your LMS which your account is able to view , or you may use the search box to search for the Group name.
Once you have made your selection, click
.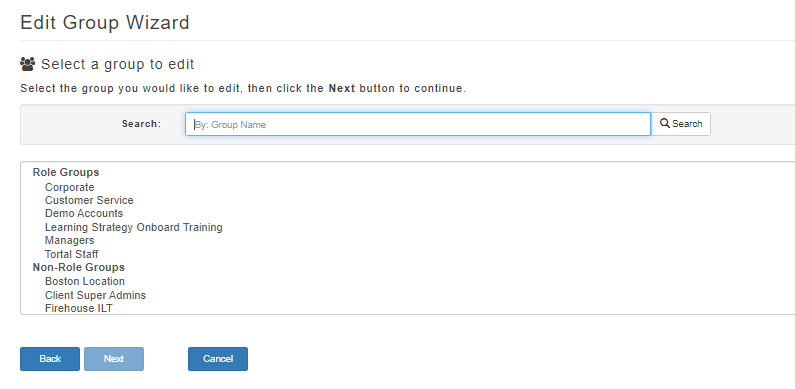 3. Edit your Group's Properties
The Group Properties section allows you to Determine your Groups status As a Role or Non-Role Group, and select Group based Email Notification options.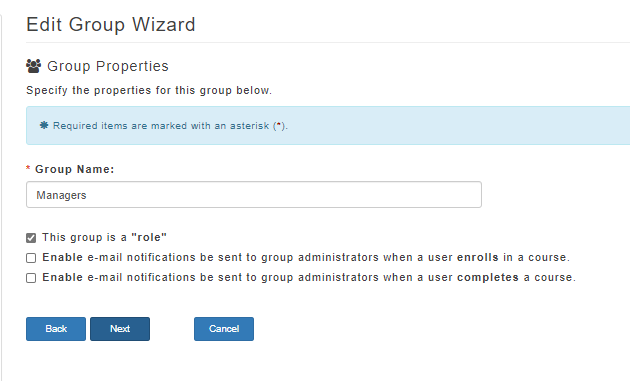 4. Edit your Group's Membership
Users may be added or removed from the Group on this screen.
To add Users:
Search for and Select the Users you wish to add to the Group by clicking on their names in Available Users column, on the left, and moving them to Group Members List on the Right, using the right arrow to move them.


to Remove Users:
Select users you wish to remove from the Group Members column on the right, and move them to the Available users column on the left. Use the left arrow button to move your selected Users.
We your roster is set, click

to confirm your changes and exit.