Compression of large video files is an important step to ensuring a smooth Learning experience for all of you Users.
***Best Practices for Video learning Objects involves embedding your files from Vimeo or YouTube, over direct upload.
If you are not utilizing 3rd party video hosting services like Vimeo or Youtube to handle your media, you can upload compressed video files directly to your Tortal Learning Center, for use with Learning Objects and as Course Materials, and can use freely available tools to optimize those files for upload and streaming speed.



How use Handbrake to prepare Video files for upload
1. Download & install Handbrake locally.
Handbrake is a 3rd party freeware solution for easy video compressions.
Head to their site, download the correct version, install, and open the program on your computer.
For troubleshooting, please refer to the documentation on the Handbrake site.

HandBrake: Open Source Video Transcoder
2. Load your video file
Drag and Drop the file youre planning to upload onto the main window.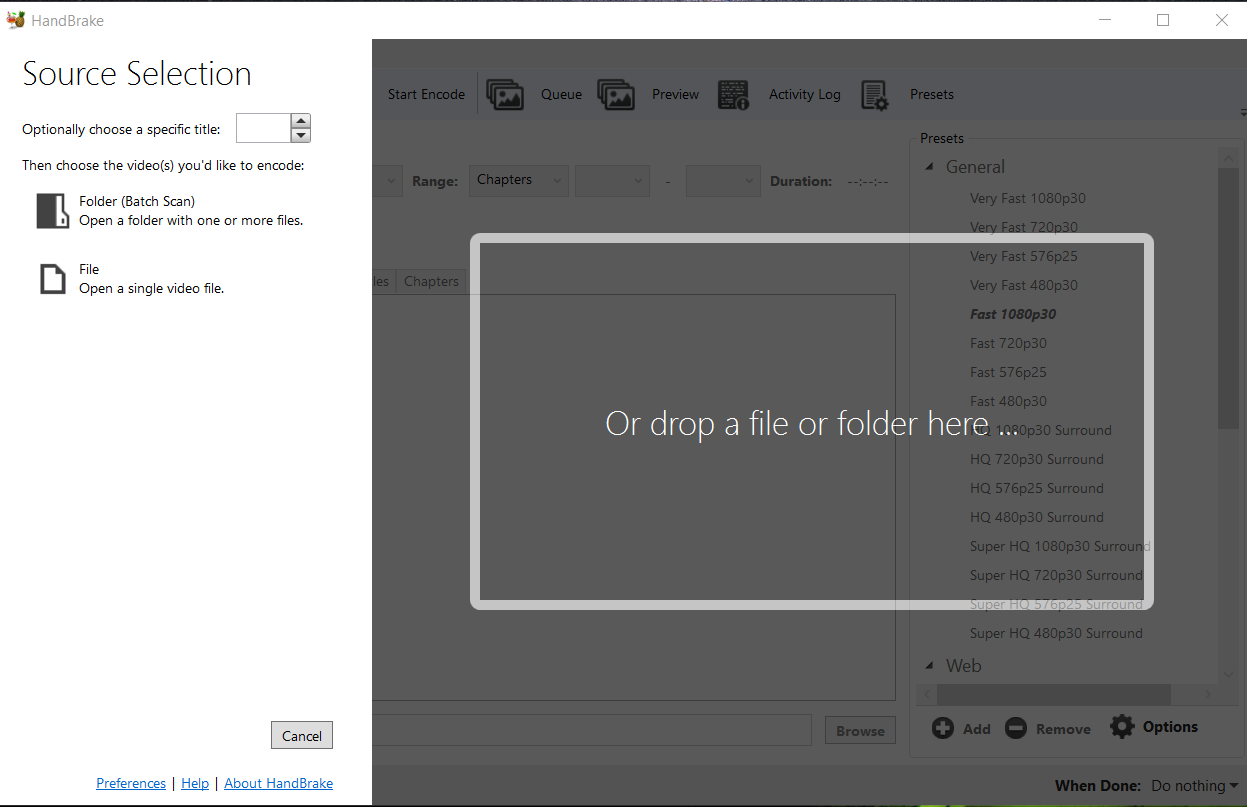 3. Settings
Use the following settings to get your video ready for upload to Tortal.
1. Format - MP4 + Web Optimized
2. Encoding Preset - Fast or Very Fast 1080p30
3. Output Directory - Double-Check the file name extension is MP4
4. Start Encoding!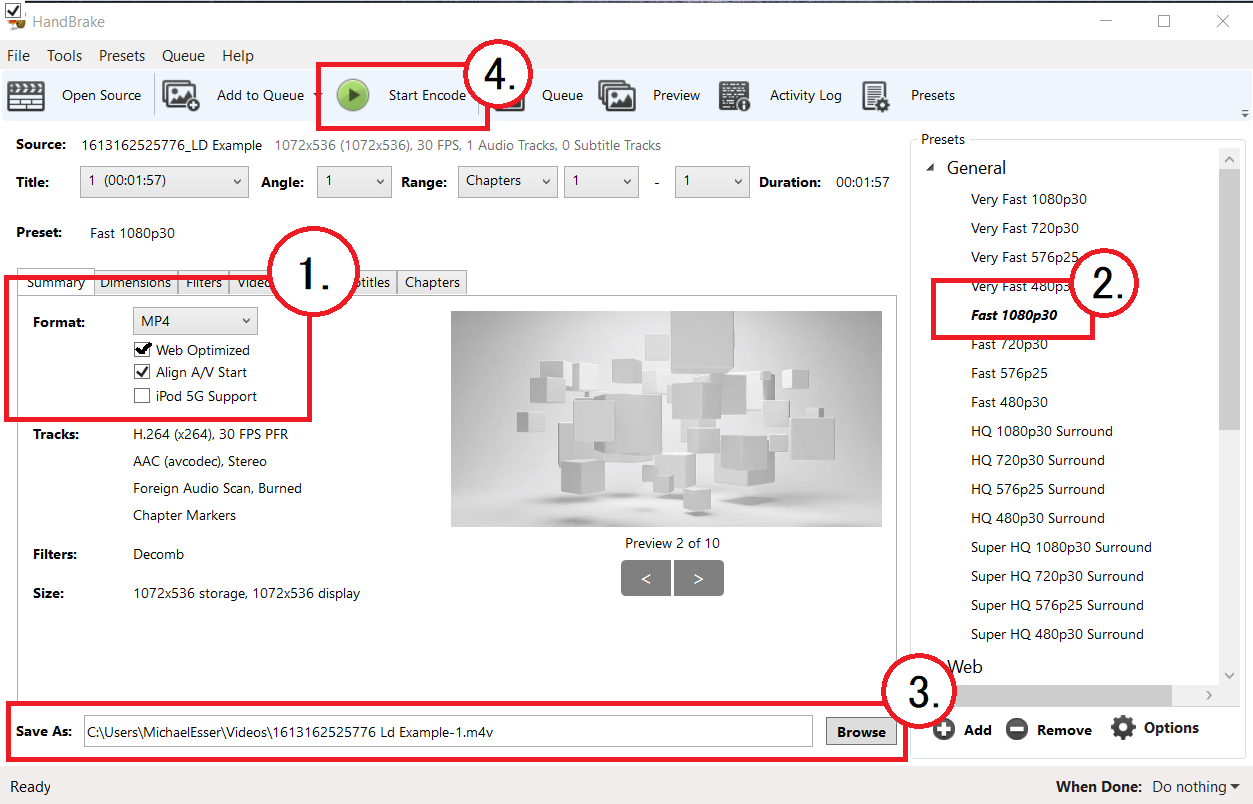 Further Reading