Administrators may want to take advantage of a Graphically oriented learning experience, or not - you have the power to choose! This article will explain how to toggle the User Enrollments Listing Image feature on or off, how default Course images are shown, and how preferred Course images can be set.
Quick Links:
Where do the Enrollment Listing Images come from?
Images are set using the Course Authoring toolkit - Add a New Course or Edit an Existing Course.
If there is not a static image set, the LMS will apply a random image to the course from our high-quality repository of modern e-learning themed cover images. Stock images will randomize with each page refresh.
To Adjust these default settings take a look at the solutions below!


How to Add Course Images to the User Enrollments List.
Settings for the Enrollment listing are controlled by the LMS Behavior Page. Find it by following the path below.


1. Navigate to the LMS Behavior Options
Admin >> Manage your LMS >> LMS Behavior


2. Options - Find the "Hide Enrollment Listing Images" Checkbox
Under the Options section:
To Hide the Images - check the box
To Show the Images - uncheck the box.


Logout, clear your browser cache, and log back in see the effect of your session options changes
How Course Images are set How to Set Static Course Images
1. Find the Add a New Course/ Edit an Existing Course Tool of your choice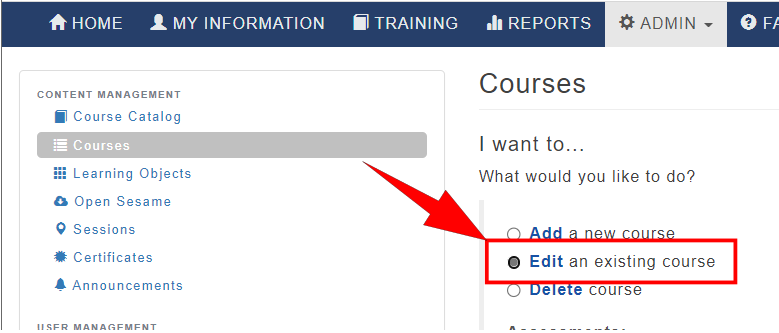 2. Upload or select your preferred Course image
Click on the "Upload" Button to add your own Images or Select a default image form the list.
See the link below for details on image best practices.

3. Finish the wizard tool to confirm your changes.