If you accidentally Enroll a User into a Course and need to remove it from their Transcript, Admins can easily do this using the Revoke Enrollment Tools.
Enrollments are entries on a User's transcript and signify unique a User's unique Course attempt.
Enrollments last for 12 months by default and can be adjusted in the System settings.
More information about Enrollments.
How to Revoke an Enrollment from a User account.
1. Locate the "Revoke Enrollment for a User" Tool.
Admin >> users >> Revoke Enrollment for a User



2. Select your User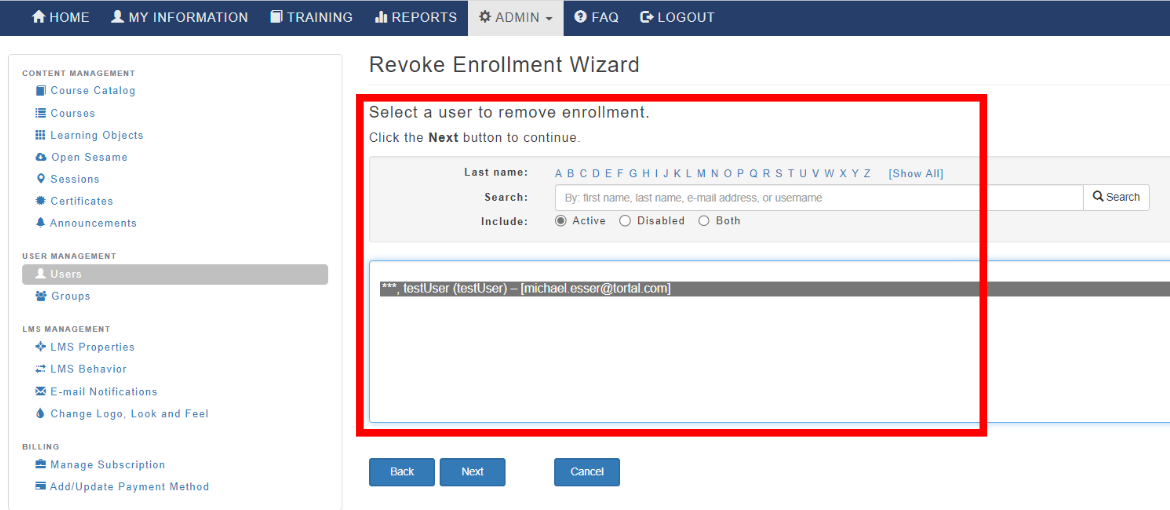 3. Select their Enrollments to remove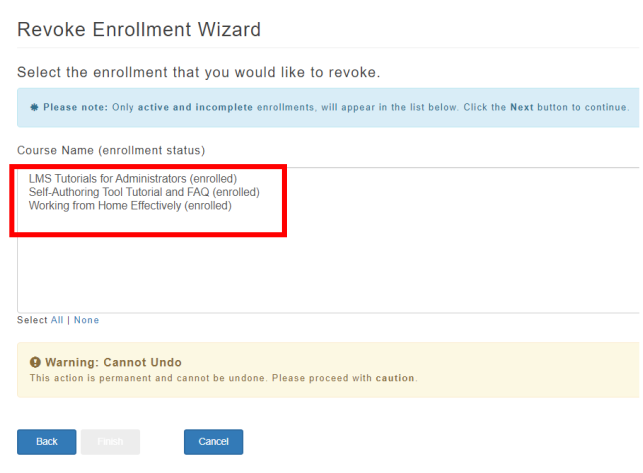 4. Complete the Tool to save and remove Enrollments.